Ormond Youth - Cup winners: Cresselly
Kilgetty 110 for 4 and 64 all out , Cresselly 80 for 7 and 102 all out
Ormond Youth - plate winners: Whitland
Stackpole 98 for 5 and 125 for 7, Whitland 146 all out and 81 all out
Whitland Ormond Youth Team
U15's final - champions: Narberth
Hook 94 for 8 Narberth 95 for 5
Umpires Mr Allan Hanson Mr Glyn Pawlett
A very close game with scores level throughout till Narberth won in their 18th over.
The trophies were presented by Mr Colin John of Llewellyn Davies, sponsors of the Junior League, and Mr Tom Richards whose father Stanley Richards and the late John Bowen donated the trophy in 1974.
Mrs Georgina Morgan the daughter of Mr Bowen was unable to attend the final due to work commitments. Also in attendance Mr Paul Webb, Vice Chairman of Pembroke County Cricket Club
After the game players and supporters were treated to a superb buffet provided by Wendy Bradshaw and Pat Williams
The ground as usual was in first class condition thanks to Mel Williams and Chris Bradshaw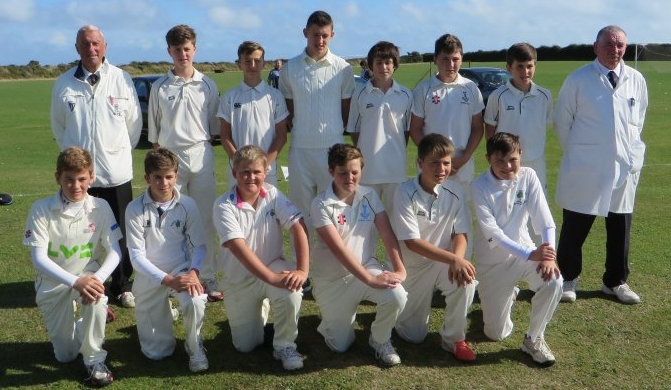 Narberth U15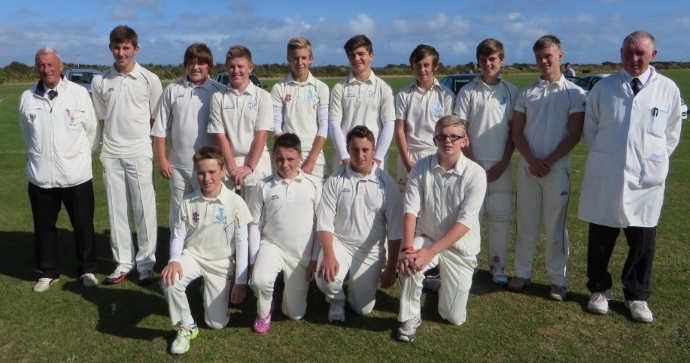 Hook U15


U13's final - champions: Neyland
On Tuesday evening 2nd of September the under 13 Final between Hook and Neyland was played at Cresselly Cricket Club.
The game was of a very high standard with Neyland winning with 1 ball to spare, a large crowd attended with the result in doubt
till the last over. The trophies and medals were presented by Mr Colin John, Senior Partner of Llewelyn Davies, Sponsors of Junior Cricket in Pembrokeshire.
with Mr Paul Webb, Vice Chairman of PCCC in attendance.
Scores Hook 102 Neyland 103.
Umpires Mr Dennis Chiffi and Mr Philip Marsden.
The ground was in it's usual superb condition with thanks to Glyn Cole, Philip James and Dennis Chiffi.
Philip Tallett Junior Organizer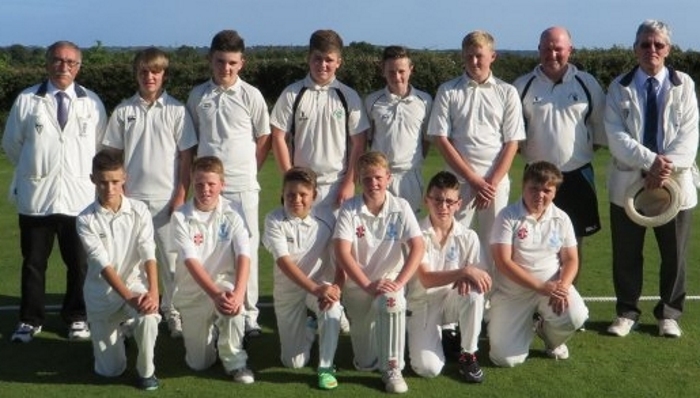 Neyland U13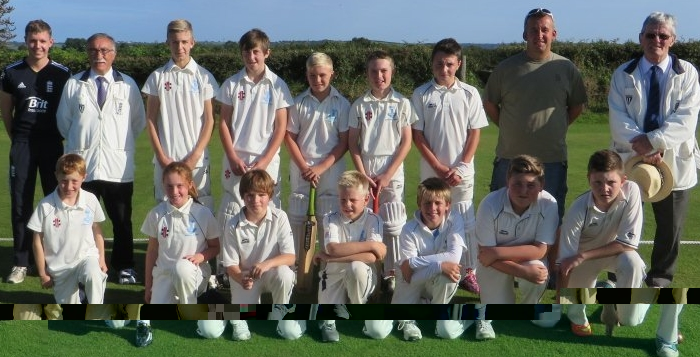 Hook U13













U11's final - champions: Hook
In an excellent game of cricket on Wednesday 13th August between Hook and Haverfordwest with Hook the eventual winners.
The County would like to thank Ros Phillips and Haverfordwest Cricket Club for hosting the event, Martin and George Thomas
the Grounds men for all their hard work and Tim Painter in the Clubhouse. Mr John Williams and Mr Philip Marsden the umpires
and finally all the families and supporters for making it such a memorable evening.
Philip Tallett Junior Organizer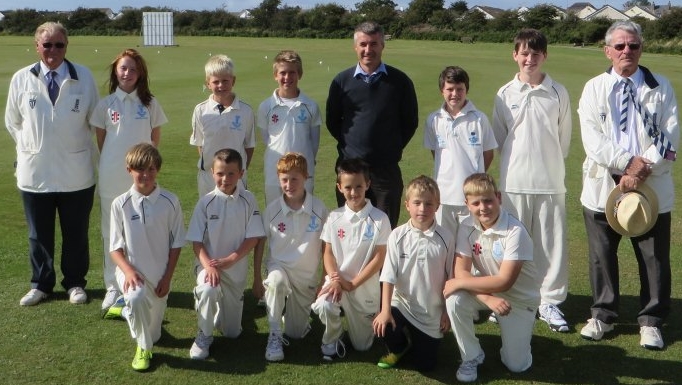 Hook U11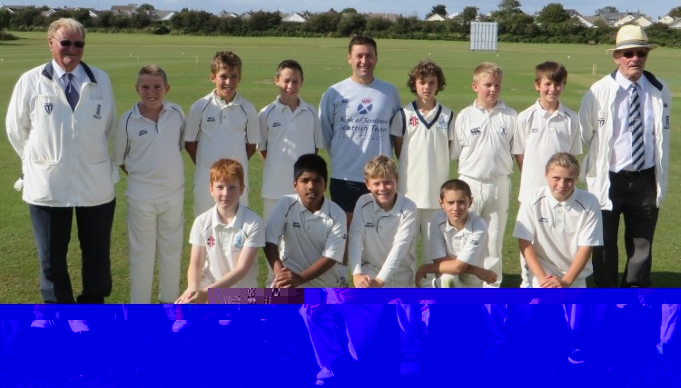 Haverfordwest U11